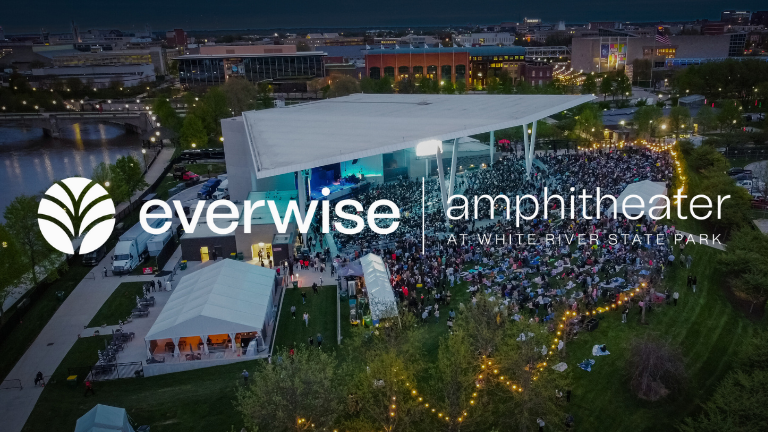 Everwise Amphitheater at White River State Park
Know Before You Go
We can't wait to see you! Here's what to expect when you visit us again. *Keep an eye on our website and social media handles as guidelines are subject to change.
Experience the VIP lifestyle with Season Tickets: amazing seats, premium parking, VIP Club access, and personalized service can all be yours. Whether you're looking for an unforgettable outing with friends or family, new ways to entertain clients or reward your team at the office, we have a season ticket package that will exceed your expectations and make your concert experience extraordinary.
Benefits Include:
Premium Concert Seats
VIP Parking (closest to the venue)
VIP Club Access
Private Venue Entrance
Additional Ticket Opportunities To Other Live Nation concert events in Indianapolis
Dedicated customer service staff
Don't miss your chance to become a Season Ticket holder!
* Required fields
Legendary Venue, Epic Private Events!
Featuring outdoor setting and soaring views, Everwise Amphitheater at White River State Park is the perfect location for your next conference, corporate event, fundraiser, private concert or graduation. With access to the world's greatest musical entertainment, state-of-the-art lighting and sound, custom menus and mixology, our talented staff handles every detail, so you don't have to. Accommodating up to 6,000 guests, and located along the east banks of the White River in downtown Indianapolis, less than 1 mile from Indiana Convention Center and from Mile Square, this unique 20,000 square-foot venue will exceed expectations.
Contact Our Special Events Sales Team
Everwise Amphitheater at White River State Park
Phone

317.536.6507

Email

Address

801 West Washington St. Indianapolis, IN 46204