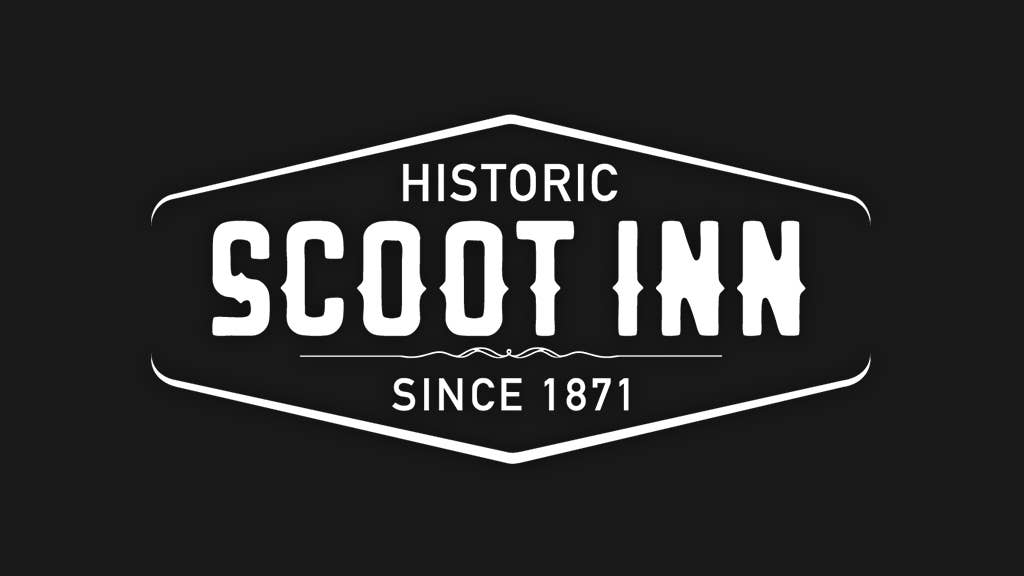 Scoot Inn
Plan Your Visit
We can't wait to see you back at Scoot Inn! Here's what to expect when you visit us again. *Keep an eye on our website and social media handles, as guidelines are subject to change.
Coming to a show? Here's a few things to know before you go!
Doors generally open one hour before the show's scheduled start time.
Bag Policy
The following bag policy is in place: Bags up to 12" x 6" x 12" are allowed in the venue. All bags will be searched prior to entry. Bags that are not clear will be subject to additional search.
Mobile Ticketing
All our events will be Mobile Entry. That means your mobile device will be used to gain access to the event. Tickets will not be emailed or available for print.
For more information on mobile entry, click here.
Phone troubles? Visit the box office on event day for assistance. Be prepared to show your ID.
Cashless Payments
Cashless payments will be available at all points of sale and are recommended.
Scoot Inn is located at 1308 E. 4th Street Austin, TX 78702
Parking
Scoot Inn does not have a designated parking lot and pay-to-park street parking is extremely limited. Ride-shares are highly encouraged for this venue.
Skip the parking and take a rideshare to Dan Deacon. Ride share drop off is located on the West of the box office (side closest to IH-35) on 4th Street. For your safety and the safety of other concert goers, please use this location for all of your drop-off and pickups.
On outdoor show days, the box office at Scoot Inn opens an hour before doors. Please reference the events calendar for door time information.
For ticketing related questions or support, email scootinnaustin@livenation.com or call Front Gate Tickets at 1-888-512-7469.
Tickets obtained from unauthorized sources may be invalid, refunded, lost, stolen or counterfeit, and if so are void and therefore not valid for entry. We recommend purchasing tickets directly via our Box Office, Front Gate Tickets, or Live Nation only.
FAQs
Where is Scoot Inn located?
1308 E. 4th Street Austin, TX 78702
Are events at Scoot Inn rain or shine?
Yes, all shows at Scoot Inn are rain or shine.
Umbrellas are not permitted inside the venue - if rain is in the forecast, pack your favorite raincoat and boots and get ready to dance in the rain! We are always monitoring the weather closely and will post any necessary weather updates to the official Facebook event and venue socials.
How old do you have to be to attend shows at Scoot Inn?
Most of our shows are all ages events. Please check our events calendar to confirm any age limitations for a specific show or event.
Is the indoor bar open to the public on outdoor show days?
The indoor bar at Scoot Inn is reserved for ticket buyers only.
Are dogs allowed at Scoot Inn?
For the safety of you and your furry friend, only certified service animals are permitted in the backyard at Scoot Inn.
Does Scoot Inn have a separate ADA area?
Scoot Inn is ADA accessible, but does not have a separate ADA section at General Admission shows. If you require specific accommodations, we are happy to take care of you! Please fill out this contact form and someone on our team will be in touch as soon as possible.
Where can I find my lost item?
Please fill out this contact form with Lost and Found selected as your inquiry and we'll be in touch soon!
What items are not allowed inside Scoot Inn?
Please note: We take the security of our patrons, staff, and artists very seriously, and recommend allocating at least 30 extra minutes to the time you would normally aim to arrive at the venue to allow for entry safety procedures. Please pad additional time for transportation, parking and longer lines for sold out shows.
Allowed and prohibited items below are subject to change per event.
Prohibited Items:
Cameras with detachable lenses or attached lenses longer than 3 inches (Camera policies are dictated by the artist and are subject to change on a show-by-show basis)
Outside beverages
Non-clear bags larger than 12"x6"x12" (please see our new bag policy below)
Signs, posters, banners and flags
Markers, spray paint
Weapons, pocket knifes, throwing stars, mini clubs, etc.
Illegal substances
Chairs
Pets on outdoor show days (except service dogs)
Video cameras, GoPros, audio recording devices and tripods; no video recording will be allowed including iPads and tablets
Umbrellas
Motorcycle Helmets
Allowed Items:
Small, pocket-sized cameras without detachable lenses are typically permitted
Service Dogs (backyard only)
Bags: Clear plastic, vinyl, or PVC bags (maximum size: 12"x6"x12"), small clutch bags approximately the size of a hand (maximum size: 4.5"x6.5")
NOTE: For the safety of all concert-goers, all bags, purses, backpacks and persons are subject to screening by security personnel. Please prepare accordingly. Ticket-holders should be aware that there are no provisions for returning banned items to them when such items are left at the venue entrances. Patrons are encouraged to leave all banned items at home or in their vehicles before entering the venue. Individuals who deliberately attempt to bring banned items through security checkpoints are subject to removal from the facility.
Are we allowed to bring signs, posters, banners or flags inside the venue?
We do not allow guests to bring signs, posters, banners or flags inside the venue because these could potentially block other guests' view of the performance.
Can I bring my camera to the show to take pictures?
Small, pocket-sized cameras are typically permitted.
We do not allow cameras with detachable lenses, or other professional camera equipment into the venue without a photo pass, requiring prior authorization from artist representation.
Is Scoot Inn outside?
Scoot Inn is an outdoor venue; however, we do have shows and events at our indoor bar, too! Please check the Events Calendar to confirm stage location.
Do I need to print my ticket(s)?
No! If your tickets were sent via digital delivery to your email, or you have a QR code, all you need to do is present the barcode (or QR code) on a mobile device. Please make sure the brightness is up on your screen and that we can see the entire barcode.
Helpful hint: Multiple tickets are emailed in separate PDF attachments.
Can I exchange or upgrade my tickets?
All sales are final, and tickets are non-refundable and non-exchangeable after purchase. In most cases, we do allow patrons to upgrade passes based on availability and if the tickets have not been shipped. Please contact Front Gate Tickets support directly for more information.
The show is tonight, and I can't print or find my tickets?
I purchased a ticket from another website, can you tell me if it's valid?
If you buy a print-at-home ticket or hard ticket from an unauthorized vendor or source, we cannot, and will not, guarantee that it is a valid ticket. Front Gate Tickets and Scoot Inn are not responsible for any counterfeit tickets and cannot provide support for any third-party purchases.
Front Gate Tickets is available via phone Mon - Sat, 9am to 9pm and Sun, 9am to 6pm CST at 888.512.SHOW.
What is your refund policy?
All sales are final. No refunds unless a show is cancelled, in which case ticket buyers will be informed ASAP.
Refunds are available only for cancelled or postponed events. The ticket buyer must return to the point of purchase to receive a refund. Please contact Front Gate Tickets support directly for more information.
I haven't received my tickets in the mail yet!
Please contact Front Gate Tickets support if you do not receive your tickets within 48 hours before the event. For fan club pre-sale orders, please fill out our contact form at least 4 days before the show. For orders not received via mail, Will Call is the next delivery option.
For other ticketing related questions or concerns, please contact Front Gate Tickets support or by phone at 888.512.SHOW.
I still have questions! What is the best way to contact Scoot Inn with additional questions?
Not seeing an answer to your questions in our FAQ's? Please fill out this contact form and we'll get back to you as soon as possible.
Legendary Venue, Epic Private Events!
Established in 1871, the historical Scoot Inn is one of the hottest event venues in Austin! With its rustic outdoor space and warm interior, Scoot Inn serves as the perfect venue for your upcoming corporate gathering, wedding, SXSW showcase or social event. Accommodating groups up to 800 and conveniently located 1 mile from the Convention Center, Scoot Inn provides a distinctive atmosphere and extraordinary hospitality. With access to the world's greatest musical entertainment, full-service event production, state-of-the-art lighting and sound, custom menus and mixology, this unique venue will exceed the expectations.
Contact Our Special Events Sales Team
Scoot Inn
Phone

210.780.3608

Email

Address

1308 E. 4th Street Austin, TX 78702