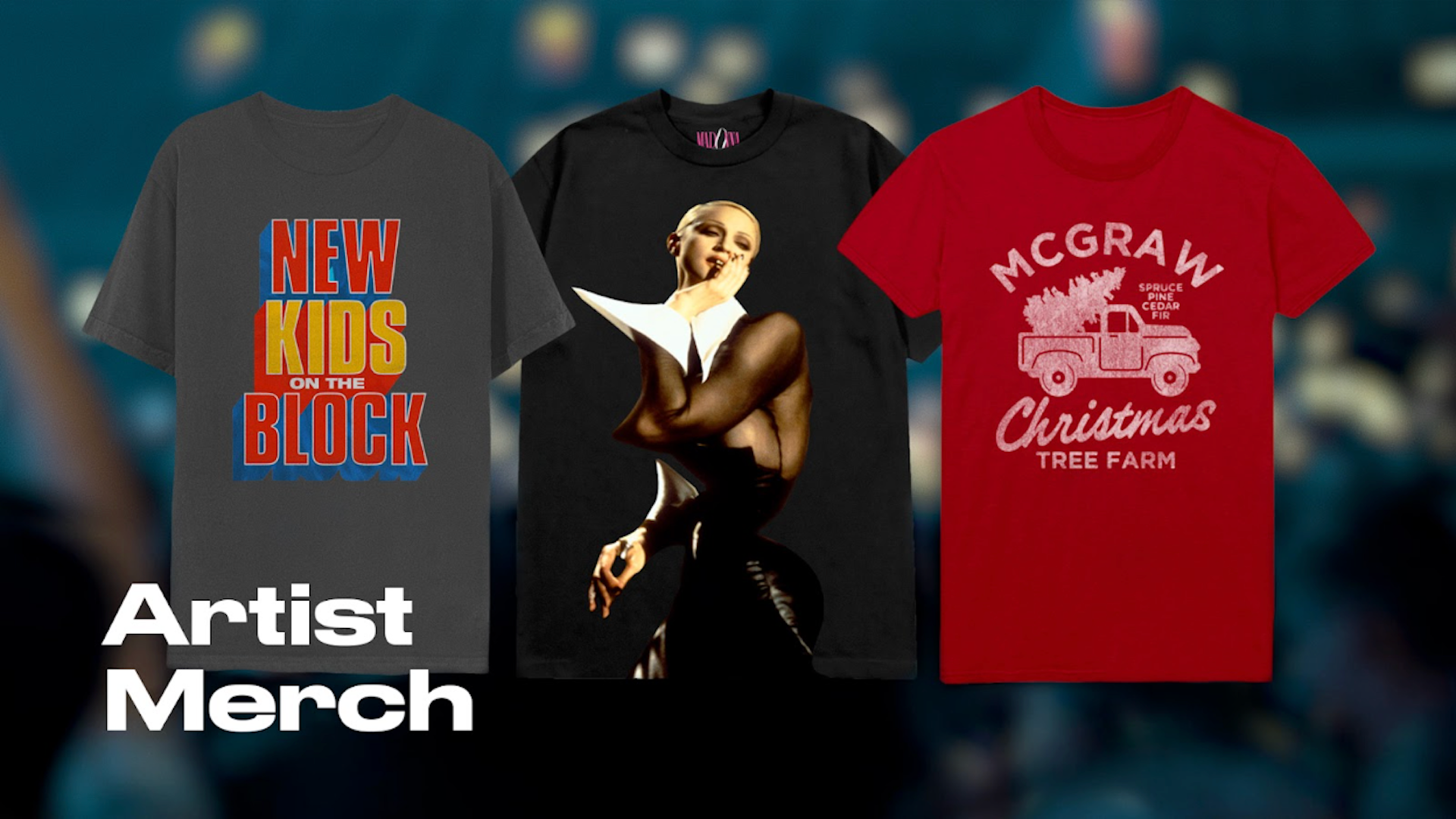 FAQ: Official Artist Merch
FAQ: Official Artist Merch
Gift the music lovers in your life this holiday season with Live Nation VIP packages, official artist merch, gift cards and more. Available from Thursday, Nov 2 - Tuesday, Dec 26 while supplies last for select events as listed at LiveNation.com/Gifts.
What is Official Artist Merch?
Live Nation is offering high quality, official artist merchandise as part of its Gift the Unforgettable campaign. Available while supplies last.
Which artists will be included in the merch offerings?
- Big Time Rush
- Cher
- Christina Aguilera
- Foo Fighters
- Harry Styles
- Luke Combs
- Mariah Carey
- Nirvana
- The Smashing Pumpkins
- The Chicks
How long does shipping take?
Orders arrive within 14 business days after the ship date. Please note that shipping is only available in the United States and Canada.
What is the return/exchange policy?
The support details and return/exchange policy is noted in the footer of each store. Return/exchange policy varies per item.
Will tax be included?
Sales tax will be applied on all domestic orders. Tax is calculated based on the sales tax and use tax laws within each state.
Received the wrong item, is there a support number I can call?
Customer service contacts can be found in the footer of each store.