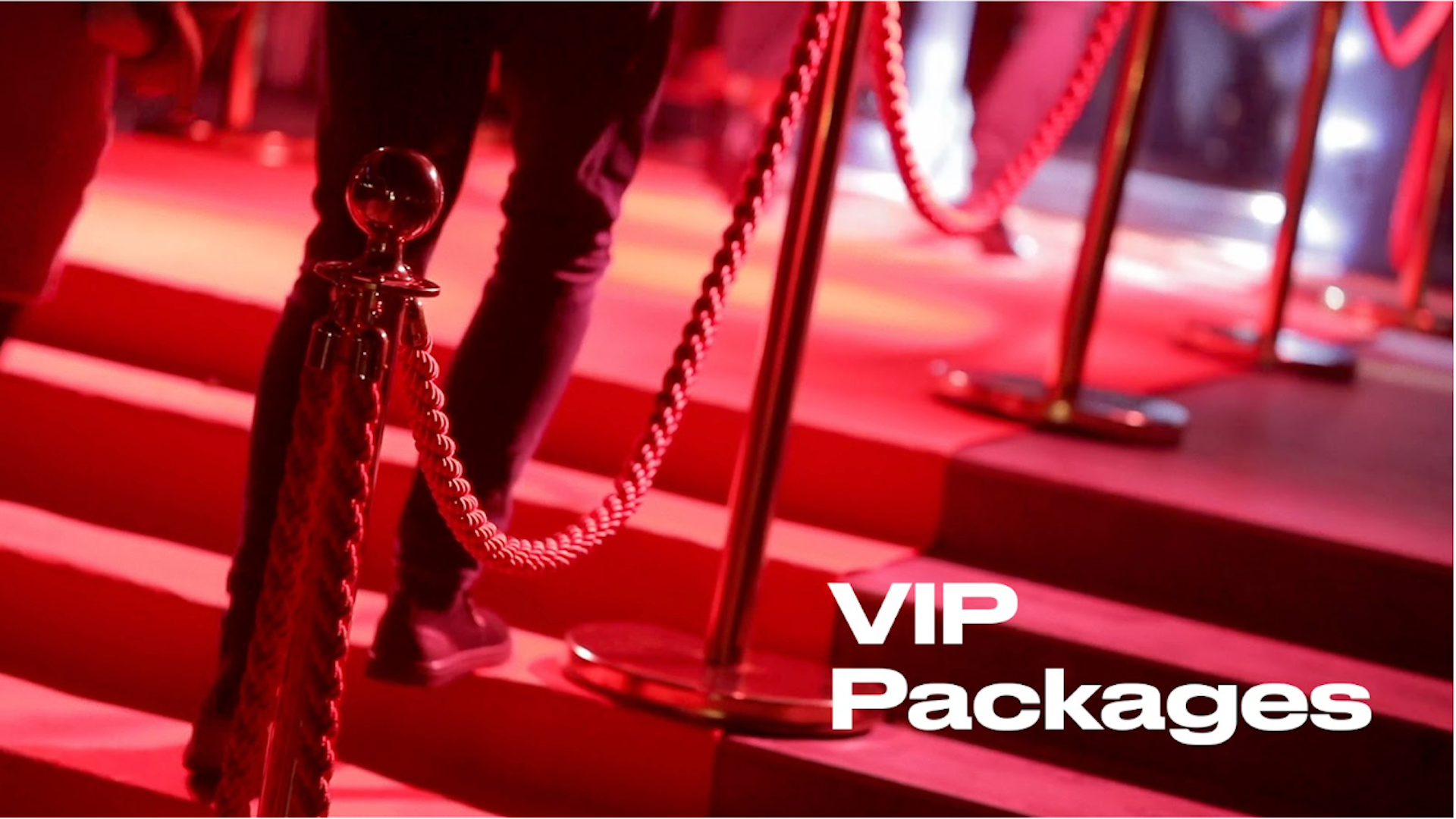 FAQ: VIP Packages
Gift the music lovers in your life this holiday season with Live Nation VIP packages, official artist merch, gift cards and more. Available from Thursday, Nov 2 - Tuesday, Dec 26 while supplies last for select events as listed at LiveNation.com/Gifts.
What is included in the VIP Package?
Packages vary from tour to tour, but each package may include front row tickets, an autograph,a pre-show party and more. Some may even include the opportunity for a meet and greet with the artist or experience a sound check! Visit VIP Nation to find out more about VIP packages available for artists of your choice.
Which Artists have VIP Packages included in the Gift the Unforgettable campaign?
Visit VIP Nation to see the full list of participating artists.
How can I purchase a VIP package with accessible seats?
After purchasing a VIP Package to the event of your choice, you'll need to submit a request for accessible tickets for your VIP Package. A Fan Support representative will assist you with your request.
For assistance, follow these steps:
1. Sign into your My Account.
2. Find your VIP Package order in the My Tickets section or in My Events on the app.
3. Select the Chat icon.
As VIP packages are unique from venue to venue, artist to artist and event to event, accessibility options may differ.
Can I transfer VIP Packages?
VIP packages are non-transferable. Ticket insurance will not apply to transferred tickets. See HERE for more info.
Can I get refunded for a VIP Package if I am no longer able to attend the event?
VIP Packages are non-refundable, and all sales are final. If you can no longer attend the event, you may contact fan support to request an alternate pick-up name. The new attendee will need a photo copy of the original purchaser's ID. Contact Fan Support to complete your alternate pick up request.