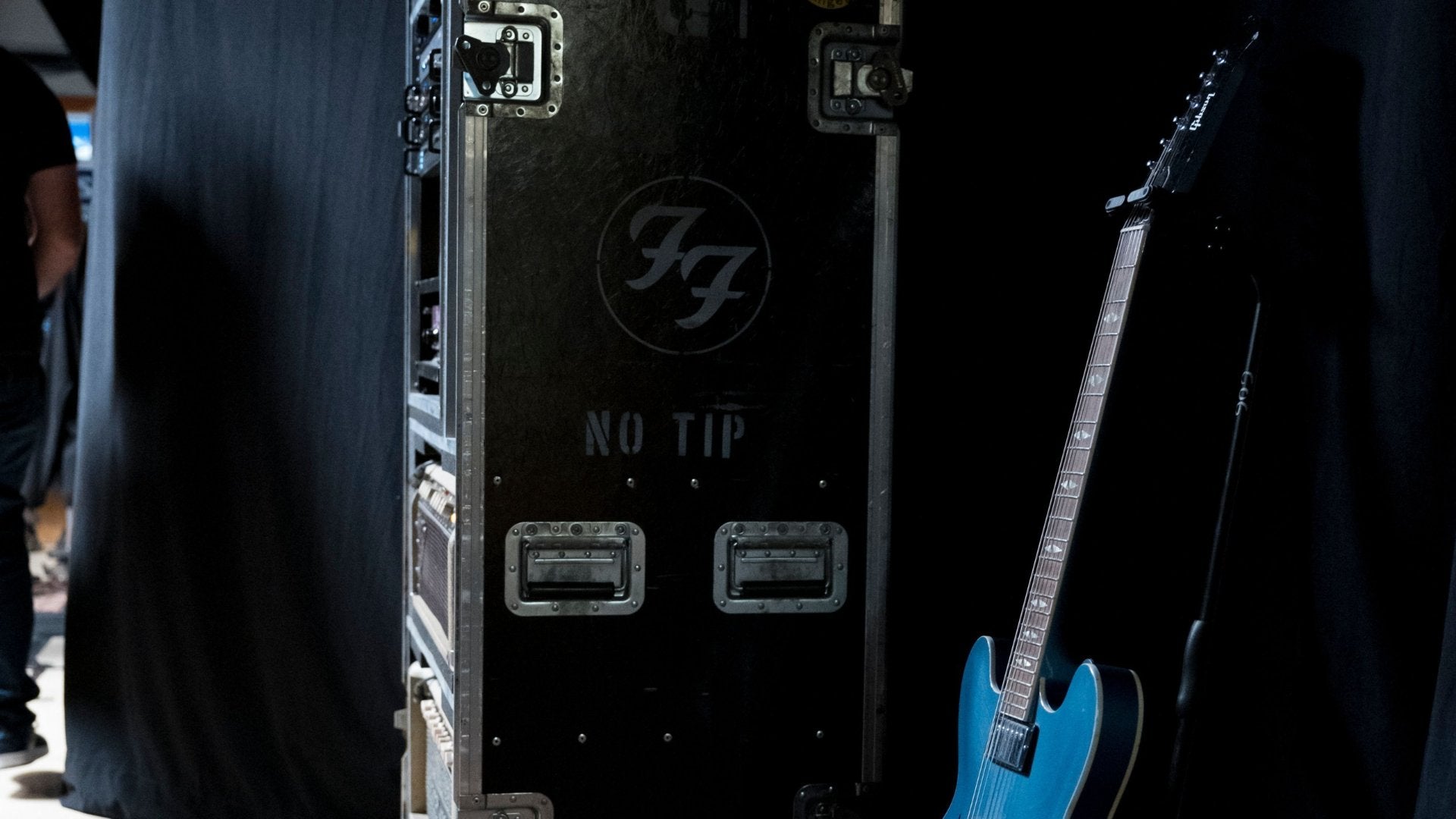 FOO FIGHTERS: PREPARING MUSIC FOR CONCERTS
FOO FIGHTERS: PREPARING MUSIC FOR CONCERTS
Free Global Streaming Event Exclusively on Veeps May 21st.
While ears are still ringing from the sonic and emotional gut punch that was "Rescued," Foo Fighters have unveiled "Under You," an aggressively melodic punk-tinged earworm sure to join its predecessor in massive summer singalongs on the band's upcoming tour dates.
"Under You" is the second advance offering from the Rock & Roll Hall of Famers' 11th album, But Here We Are, out June 2nd on Roswell Records/RCA Records. The new song follows the aforementioned "Rescued"—which has generated raves including "driven by a fresh sense of pathos and urgency" (The New York Times), "Foo Fighters have never sounded more vital" (Consequence)," "one of the Foos' most immediate, emotional songs" (Vulture), "delivers everything fans have come to know and love" (Revolver) and more.
Listen to "Under You" HERE, and pre-order But Here We Are on your choice of Black Vinyl, White Vinyl, CD or cassette HERE
May 17th marks the announcement of Foo Fighters: Preparing Music For Concerts, a global streaming event packed with rock & roll (including debut performances of songs from But Here We Are), exclusive behind the scenes footage, and a few surprises—all captured in the spacious yet homey confines of the band's own 606 studios. Foo Fighters: Preparing Music For Concerts will premiere May 21st at 8pm BST / 3pm EST / 12pm PST exclusively on Veeps, with on-demand repeat viewing enabled through May 24th. Whether you've got tickets for an upcoming Foo Fighters show or not, don't miss this chance to get intimate—and LOUD—with the last great American rock band.
"Shows like this don't happen every day. To take this moment to gather fans worldwide, to give people an opportunity to share in the experience no matter where they are, is a gift. Having a place to make these moments accessible is why we built Veeps and we're honored to be trusted with delivering this incredible show for Foo Fighters and all of their fans," said Joel Madden, CEO and Founder, Veeps.
Foo Fighters' upcoming tour will kick off May 24th at the Bank of New Hampshire Pavilion in Gilford, NH. For a complete list of dates, go to: https://foofighters.lnk.to/Shows
Artists Featured
Get Our Newsletter
Sign up now for weekly updates on your favorite artists, music releases, live streams, content, and more.