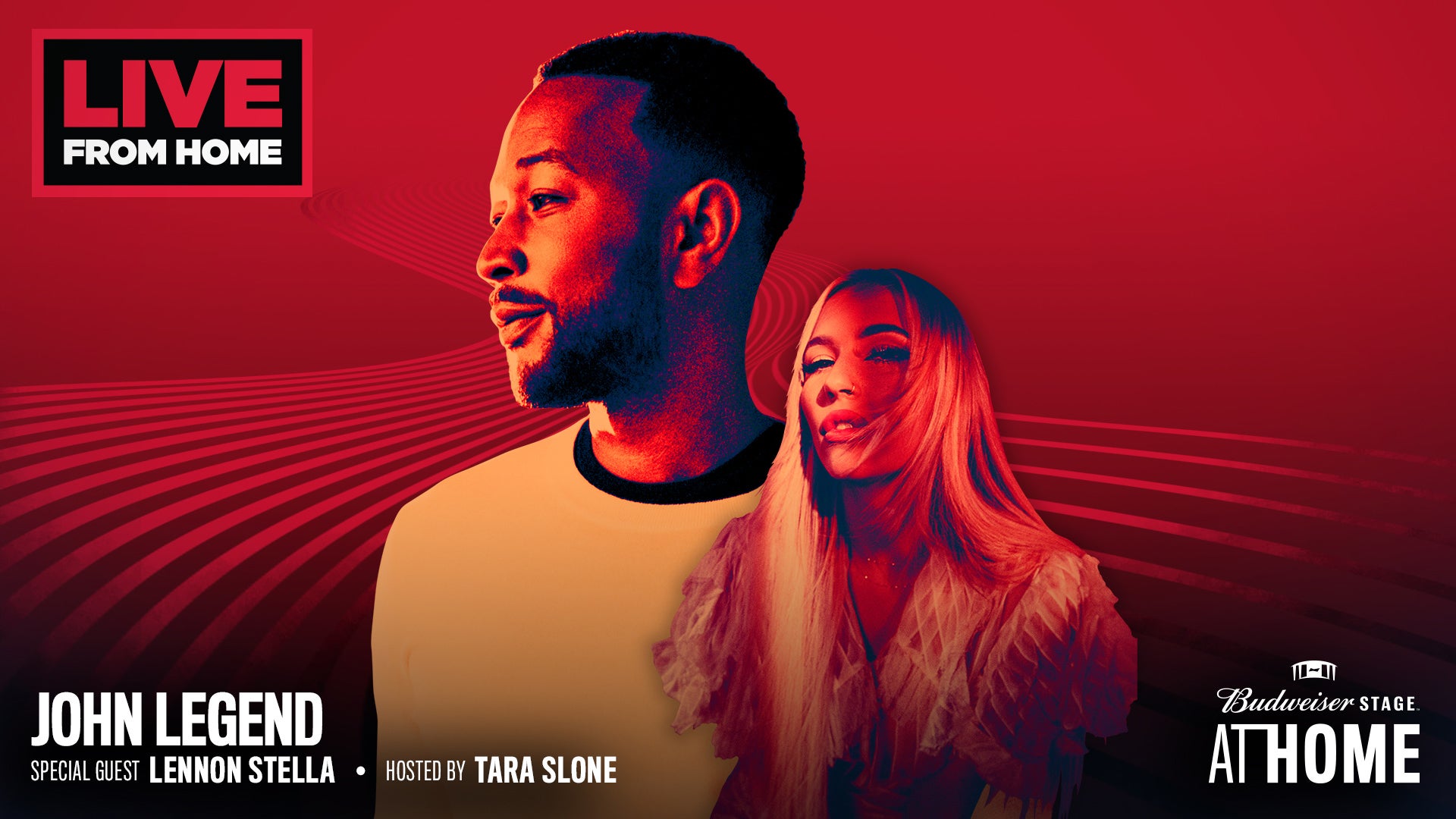 Budweiser Stage At Home: John Legend With Special Guest Lennon Stella
Budweiser Stage At Home: John Legend With Special Guest Lennon Stella
The stream has ended. Thanks for watching!
Grammy-award winning John Legend and special guest Lennon Stella will be the next featured artists on Budweiser Stage At Home!
Bookmark this page and tune in on Saturday, June 20th at 8 P.M. EST to catch the concert experience. Canadian viwers can stream on CityTV at 8pm (local).
"Budweiser Stage has a long, rich history as one of North America's premiere concert destinations, and we know how important music is to people, especially at a difficult time. We wanted to keep the summer concert season going, even when we have to be apart," said Riley O'Connor, Chairman of Live Nation Canada
Ahead of the livestream, John Legend's seventh studio album, Bigger Love, will release on all music platforms Friday, June 19.
Lennon Stella's debut album Three. Two. One. released last April and peaked at #10 on Billboard's Canadian Albums Chart.
Artists Featured