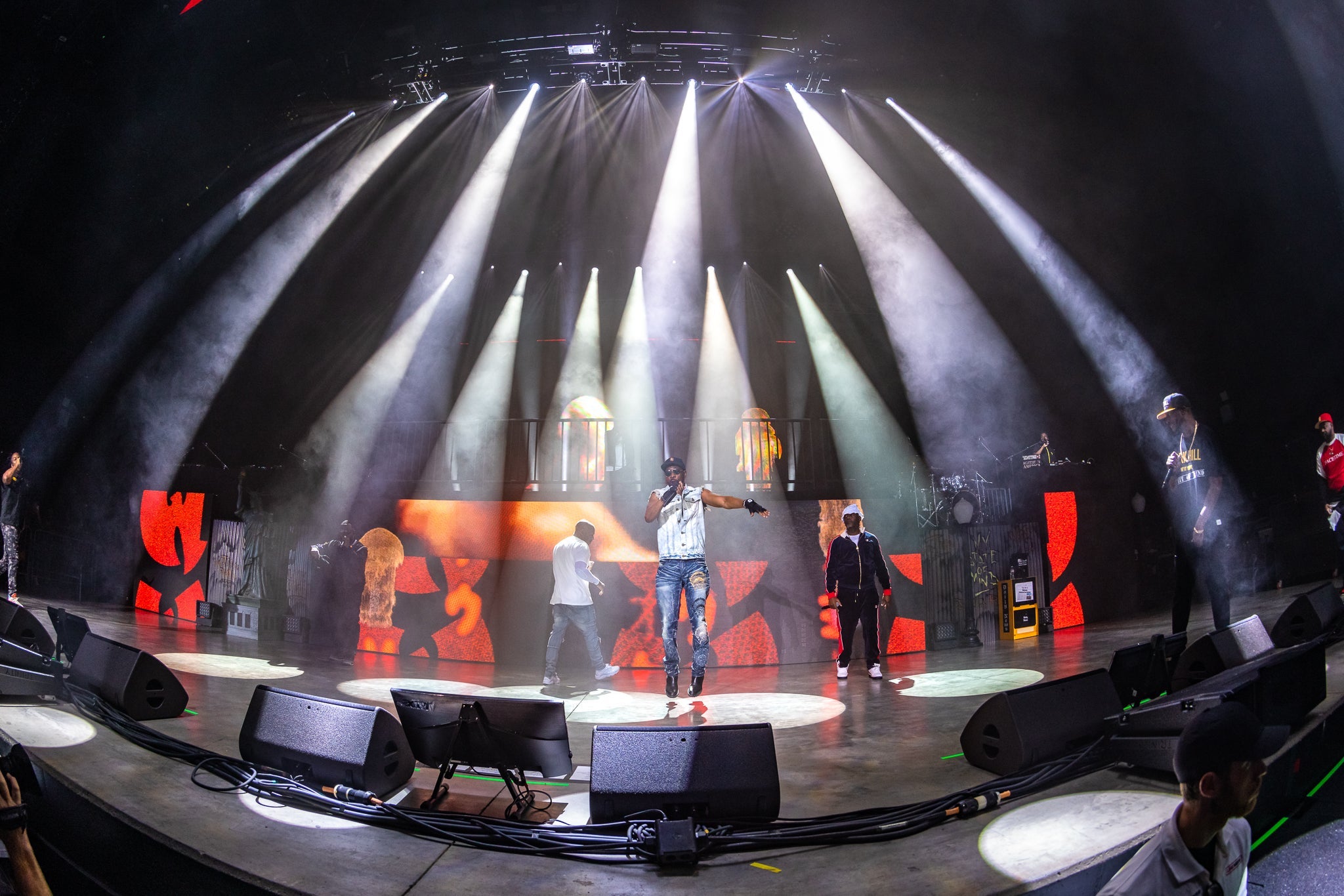 Wu-Tang Clan and Nas Launch "NY State of Mind Tour" Mini-Doc
Wu-Tang Clan and Nas Launch "NY State of Mind Tour" Mini-Doc
Hip Hop Icons with Special Guest Busta Rhymes Out On Co-Headlining Tour
Hip hop icons, Wu-Tang Clan and Nas joined by Special Guest Busta Rhymes have just released a special mini-doc highlighting their iconic and highly anticipated 2022 NY State of Mind Tour. Filmed at the tour kickoff in St. Louis, MO, the groups reflected on what New York State of Mind means to them, how important showcasing the birth of Hip-Hop on August 11, 1973 in the Bronx and its influence across the five boroughs of New York, spotlighting the city's native Hip-Hop titans who forever shaped the rap scene and culture beyond the Empire state has culminated into this tour, and their mutual respect for each other's artistry. Get an inside look into the tour and their friendship with this exclusive and intimate interview and behind the scenes backstage footage.
Produced by Live Nation, the 25-city tour continues across North America in Atlanta, Austin, Phoenix, Los Angeles and more before wrapping up in San Diego, CA at Gallagher Square at Petco Park on Thursday, October 6th.
Artists Featured
Get Our Newsletter
Sign up now for weekly updates on your favorite artists, music releases, live streams, content, and more.