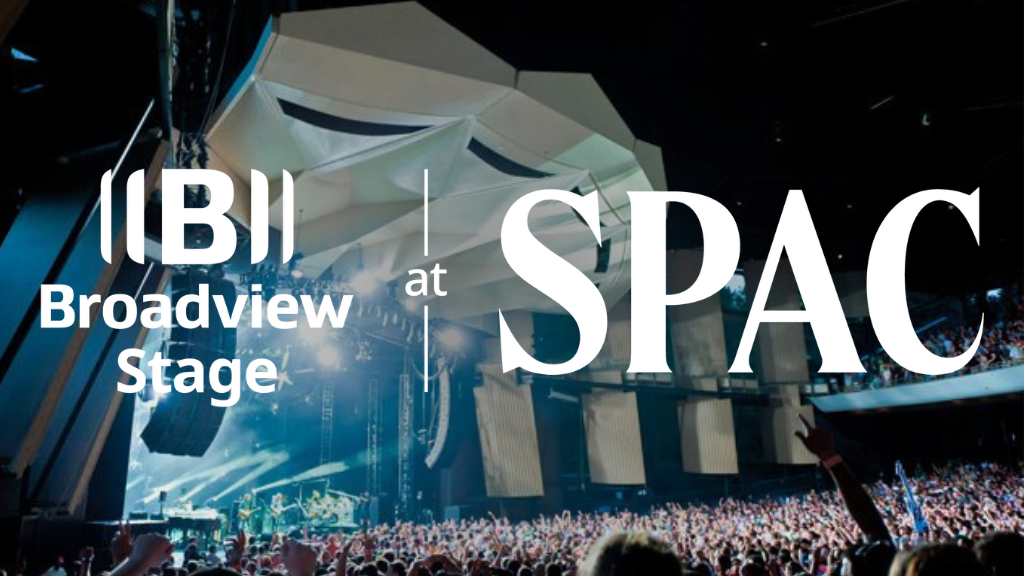 Broadview Stage at SPAC
Know Before You Go
We can't wait to see you at Broadview Stage at SPAC! Here's what to expect when you visit us:
Coming to a show? Here's a few things to know before you go!
Door Times
Check back here closer to your show date for gate times!
Bag Policy
To reduce staff contact with guest belongings, we have implemented the following bag policy: we will allow clear plastic, vinyl or PVC tote bags no larger than 12" x 6" x 12" and/or small clutch bags (6"x 9"). No other bags of any type will be allowed.
Mobile Ticketing
All our events will be Mobile Entry. That means your mobile device will be used to gain access to the event. Tickets will not be emailed or available for print.
For more information on mobile entry, click here.
Phone troubles? Visit the box office on event day for assistance. Be prepared to show your ID.
Purchase tickets for a group? Arriving separately? Transfer tickets directly to friends and family using the Live Nation App. To expedite entry, we recommend doing this prior to arriving at the event.
Due to large crowds and high traffic, be sure to leave early and give yourself plenty of time at the venue. Increase your phone screen brightness to assist with scanning. 
Cashless Payments
All points of sale will only accept credit and debit.

For fans who wish to use cash, Cash to Card conversion will be under the wooden pavilion in the main plaza.

In the event you are not carrying a credit or debit card, there is a Cash to Card kiosk in the main concession plaza to exchange cash for card, dollar for dollar, without any service fees.
Directions
Saratoga Performing Arts Center
 400 Ballston Avenue, Saratoga Springs, NY 12866
Please note: We encourage guests to arrive early and for those with Premier Parking to travel north on the outside lane of Route 50 from Ballston Spa.
Rideshare
The dedicated Rideshare pick up and drop off location has moved to the Rte 50 Parking Lot. They will be directed by Live Nation parking staff to the front curb for pick up and drop off.
Special Traffic Information:
Traffic will be very heavy on show day. Please give yourself enough time to arrive at the venue. We strongly encourage carpooling!
General Admission Parking:
General Admission Parking is available throughout the State Park as well as in the Route 50 East and West lots. All locations will charge $10 per car and payments can be made via cash or credit card. To avoid slowing traffic into the parking lots with cash transactions, we encourage all guests to use credit cards.
Premier & Reserved Parking:
Premier Parking will be located in the East Route 50 lot, closest to the venue box office and venue gate. A limited amount of premier parking spaces will be available on the day of show on a first come first served basis.  If you have pre-purchased Reserved Parking, you will receive a hang-tag upon entry to park in the corresponding parking spot. Please have your ticket ready to show the attendant.
Oversized Vehicle:
All Oversized Vehicles that park at the venue will be directed to park in an appropriate space to accommodate the size of vehicle. Oversized Vehicles will be charged $100.00 and parking will be available in the East and West Route 50 lots.
Box Office hours will be located on SPAC's website here!
Please be advised that LiveNation.com, Ticketmaster.com or the SPAC Box Office are the ONLY authorized ticket provider for Live Nation concerts at Saratoga Performing Arts Center. Ticket buyers who purchase tickets from a ticket broker or any third party should be aware that Saratoga Performing Arts Center is unable to reprint or replace lost or stolen tickets and is unable to contact patrons with any pertinent updates regarding the performance.
Experience the VIP lifestyle at Saratoga Performing Arts Center with Season Tickets: amazing seats, premium parking, VIP Club access, and personalized service can all be yours. Whether you're looking for an unforgettable outing with friends or family, new ways to entertain clients or reward your team at the office, we have a season ticket package that will exceed your expectations and make your concert experience extraordinary.
Benefits Include:
Premium Concert Seats 
VIP Parking (closest to the venue)
VIP Club Access
Private Venue Entrance
Additional Ticket Opportunities To Other Live Nation Concert Events
Dedicated customer service staff
Don't miss your chance to become a Season Ticket holder!
* Required fields
Legendary Venue, Epic Private Events!
Featuring outdoor setting and soaring views, Broadview Stage at SPAC is the perfect location for your next conference, corporate event, fundraiser, private concert or graduation. With access to the world's greatest musical entertainment, state-of-the-art lighting and sound, custom menus and mixology, our talented staff handles every detail, so you don't have to. Accommodating up to 25,000 guests, and located 2.7 miles from Saratoga Springs City Center, this unique venue will exceed expectations.
Contact Our Special Events Sales Team
Broadview Stage at SPAC
Phone

212.837.2421

Email

Address

108 Avenue of the Pines, Saratoga Springs, NY 12866