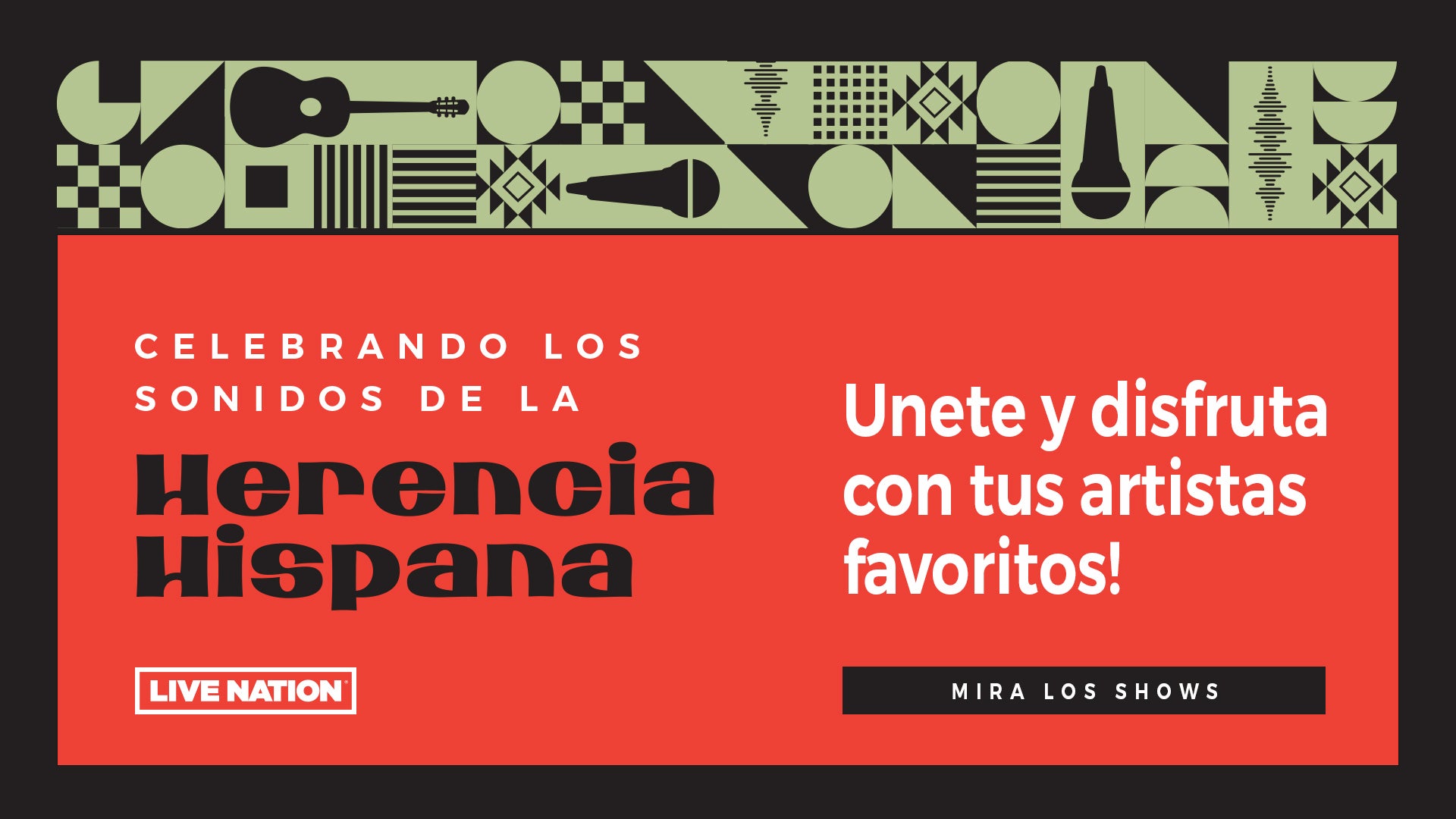 Hispanic Heritage Month
Celebrating the sounds of Hispanic Heritage
This month kicks off an ongoing celebration of the living legacy of Hispanic and Latino culture, from iconic voices to the emerging, genre-redefining artists of today.

Live Nation is proud to support these performers whose expansive styles are bringing Hispanic Heritage to the stage for global audiences. Fans have so much to look forward to this year, including some of the hottest tours (see below).
Celebrando los sonidos de la Herencia Hispana
Este mes inicia una celebración continua del legado viviente de la cultura latinoamericana desde voces icónicas hasta los artistas emergentes que redefinen el género actual.
Live Nation se enorgullece de apoyar a estos artistas cuyos estilos tan amplios están llevando la herencia hispana al escenario para audiencias globales. Los fanáticos tienen mucho que esperar durante este año, incluyendo algunas de las giras más populares: Marco Antonio Solis, RBD, Arcangel, Karol G, Myke Towers, Pepe Aguilar, Junior H, Los Gemelos De Sinaloa, Eladio Carrion, Fuerza Regida, Kany Garcia, Peso Pluma, Justin Quiles, Kali Uchis, Mora, Marca MP, Edén Muñoz, Siddhartha, Danna Paola, Gera Mx & Nanpa Básico, Omar Chaparro, MANÁ, Enrique Iglesias, Ricky Martin, Pitbull, Alejandro Fernández, El Tri, and Café Tacvba.