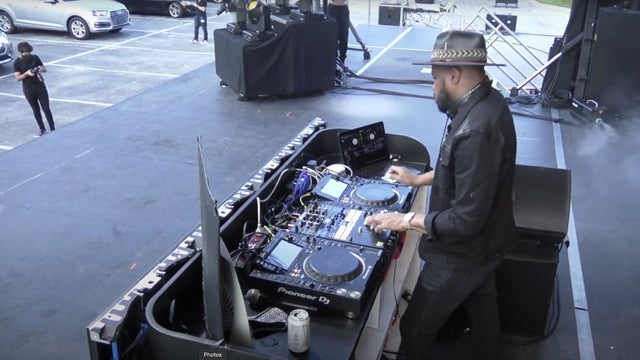 DJ D-Nice Hosts Drive-In Concert for First Responders
DJ D-Nice Hosts Drive-In Concert for First Responders
Just when we thought D-Nice couldn't top his "Club Quarantine" livestreams, he brings the party to Miami with his Drive-In Field Fest!
Last Saturday, fans were honking their car horns and dancing through their sunroofs to DJ D-Nice's drive-in concert. In partnership with The Roots, 1/ST Live, InfieldFest and Live Nation Urban, the concert was an exclusive experience for first responders. In an Instagram post promoting the event D-Nice wrote, "They have done so much for us and now it's time to return the favor."
His hour-long set was also streamed via The Root's YouTube page. Fans were encouraged to tune-in and make donations which benefitted the First Responders Children's Foundation, an organization that provides financial support to first responders and their families after a tragedy.
Watch the full set on YouTube!
Get Our Newsletter
Join us daily for livestreams music, stories, and more from around the globe.