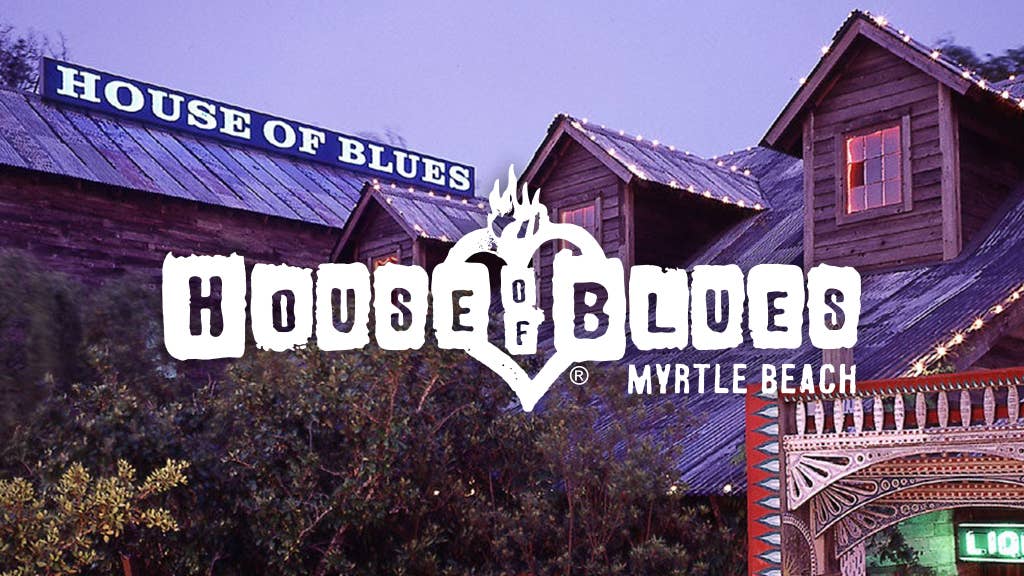 House of Blues Myrtle Beach
Know Before You Go
Click our tabs below for everything you need to know before attending a show with us!
Coming to a show? Here's a few things to know before you go!
Doors Time
Doors generally open one hour before the show's scheduled start time.
Bag Policy
The following bag policy is in place: All bags will be searched prior to entry. Bags that are not clear will be subject to additional search. Bags up to 12" x 6" x 12" are allowed in the venue. Backpacks of any size are not allowed into the venue. 
Mobile Ticketing
All our events will be Mobile Entry. That means your mobile device will be used to gain access to the event. Tickets will not be emailed or available for print.
For more information on mobile entry, click here.
Phone troubles? Visit the box office on event day for assistance. Be prepared to show your ID.
Cashless Payments
Cashless payments will be available at all points of sale and are recommended.
A limited number of wheelchair-accessible and companion seats are available for purchase. Please contact the Box Office for more information or other accommodation requests
Accessible parking is available in the parking lot on the side of the venue
We require 30-days' notice for ASL interpreter requests
An app-based assistive listening system is available. Please ask a staff member for more details
Service Animals- Service animals are permitted inside the venue during events. House of Blues requires, consistent with the ADA, that service animals must be harnessed, leashed, or tethered, unless these devices interfere with the service animal's work or the individual's disability prevents them from using these devices. Individuals who cannot use such devices must maintain control of the animal through voice, signal, or other effective methods.
Please call the Box Office for all special needs accommodations at 843-272-3000, option 1, then option 2.
Legendary Venue, Epic Private Events!
Fashioned in the ambience of an old Southern Delta juke joint, House of Blues Myrtle Beach offers a touch of the Delta and the best in contemporary folk art. Our incredible space is the perfect location to host your next corporate event, private concert, social gathering, wedding, reception or private dinner. Located in Barefoot Landing, 11.1 miles from Myrtle Beach Convention Center, House of Blues Myrtle Beach accommodates 25 to 2,850. Our talented staff handles every detail, so you don't have to!
Contact Our Special Events Sales Team
House of Blues Myrtle Beach
Phone

843.913.3708

Email

Address

4640 Highway 17S N. Myrtle Beach, SC 29582